Our team of experienced and successful trainers are inviting you to the magical world of horses! Starting from the age of 5, children and adults have the ability to come in contact with the basic principles of riding and receive a training regardless of their riding level.
Training begins by meeting the horse and the behavior of the student around the horse and the equestrian facilities. The lessons are done 1-on-1 (individually) and take place in specifically designed fenced arenas and reassure the students full safety. Driven by responsibility and professionalism, the necessary equestrian equipment is provided to the student during each lesson.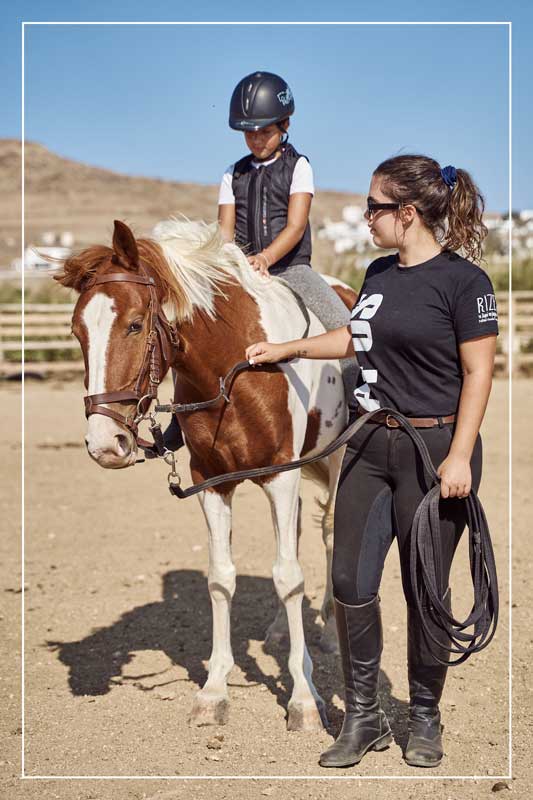 Participation in activities or lessons should be booked

Booking confirmation will be received within 24hours, subject to availability.

All necessary safety equipment is provided to the participant.

All activities & lesson are accompanied by experienced riders & licensed riding trainers.

All activities above refer to all ages and riding skill levels.

Underage children must be accompanied at least by one adult guardian or escort during any activity.